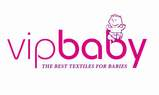 Peter Shterev Ltd.
Products: Children's and babies' wear, Home textiles
City: Assenovgrad
Address: 14, Kniaz Alexander Batemberg Str.
Phone: +359 331/ 62 004
Fax: +359 331/ 62 004;
Markets: EU;
Contact person: Mrs Tanya Bocheva
Positon: General manager
Description: Production of baby textiles: sleeping bag, bed set, quilt, bumper, drape, play mat, hooded towels, bathrobe, bib. We develop our own collections, but we also can meet your requirements. Filling is polyester wadding or foam. We do wagework.