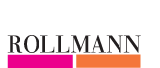 Pirin - Tex Ltd.
Products: Men's wear, Women's wear
City: Gotze Delchev
Address: 50, Drama Str.
Phone: +359 751 60506
Fax: +359 751 60509
Markets: ;
Contact person: Mr. Bertram Rollmann
Positon: CEO
Description: Today "PIRIN - TEX" Ltd. falls into the category of the most dynamically developing enterprises in Bulgaria. The amiable climate between management, staff and customers is at the root of the company's successful development in the last years. With a total of 2400 employees, "PIRIN - TEX" is among the biggest employers in southwest Bulgaria. All four production lines are located in 25 000 sq. m. and their daily capacity is 3000 suits and 400 tailored suits for our customers in Germany, France, Switzerland, Greece. The clothes we manufacture for universally known brands such as Hugo Boss, Joop, Strellson, Mario Barutti and Laurel reach virtually every corner of the world and are sold in celebrated and expensive shops for menswear. Business opportunities Ready -made clothes: Suits - mens, womans CAD: Grading, optimizing, plotting Machinery: Trading with second-hand machinery and equipment. Recycling: Treatment waste.